The expected protein concentration was compared to the mean value of the five measured concentrations of each protein samples (Table 1). Additionally, the standard deviation of the mean absorbance at the 0.67 mm / 0.07 mm path of each sample is listed.
The resulting linearity curve in the range of 0.0380 – 276.98 mg/ml shows a close correlation between expected and measured concentrations with a coefficient of determination (R2) of 0.9997 (Figure 1). Figure 2 shows the linearity for low concentration samples measured with path length 0.67 (dilution factor 15).
The Protein UV Spectrophotometer, NanoPhotometer® NP80,  calculates the 260/280 ratio which accounts for contaminants in the sample. The 260/280 ratio primarily indicates the presence of nucleic acids in the protein sample. Purified protein preparations have an expected ratio of around 0.57. Protein samples used within this technical note had 260/280 ratios between 0.585 and 0.636 for concentrations in a range of 0.705 – 276.8 mg/ml. Figure 3 shows the linearity of high concentrated BSA samples in the range of 68.326 – 276.98 mg/ml.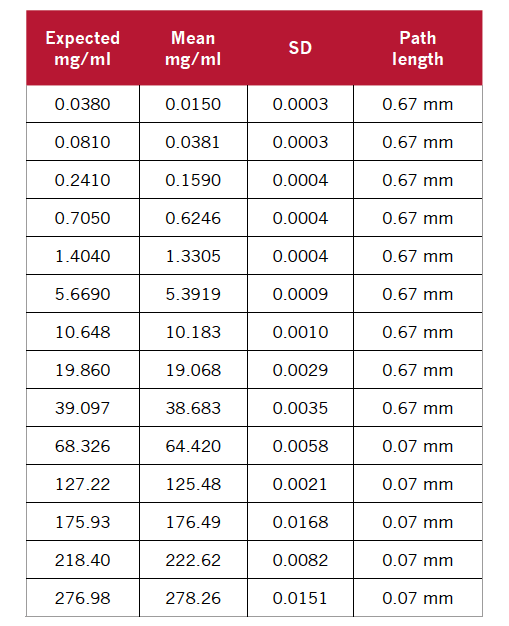 Table 1. NP80 Expected vs. Measured Protein Concentrations